Victory Designs Promotional Products
You have come to the right place! Victory Designs Promotional Products is your one-stop shop for all your marketing needs. We proudly carry over a million different promo items or as some may call ad specialties.
From screen printed t-shirts, emboridered caps, bags, totes, pens, mugs, key chains, umbrellas, patches, signage, awards, to golf items...the options are endless!
Victory Designs offers branded merchandise to fulfill all of your needs.

Put our knowledge about promotional products to work for you. With high quality promotional products, fast delivery times, and prices to fit all budgets, we will provide customized, relevant recommendations for you. Simply take a look around or contact us now and we'll do the shopping for you!
Our mission is to help you connect with your customers through the power of promotional products.
Let us help you leave a lasting impression!
Featured Item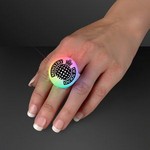 Imprinted Color Changing LED Mood Ring
Imprinted Color Changing LED Mood Rings are the next big thing in light up fashion! Retro style LED Mood Rings slowly transition from color to color much like mood lighting - a calming & timeless ligh...
$1.98 - $2.32
Signature Showrooms